Continuing the tradition of last year's summary in poems, I present to you the 2021 edition. This year was actually even more difficult for me, emotionally, than 2020, but equally productive in terms of writing, apparently. Please enjoy the following list, and let me know which ones you like(d) best!
January
"Major"
This poem (in the dyo form invented by Jimmy Pappas) was my first in The New Verse News (Jan. 29), and reflects a more hopeful attitude about our country's changing of the guard than I think I ever actually possessed…alas. At least it found a home after being rejected by Rattle (spoiler alert: you'll hear that narrative a lot in this post).
February
"In Punxsutawney, Phil Sees His Shadow"
If you read last year's post, you'd know this was my second time being published in The Daily Drunk (Feb. 7). I submitted this poem to Rattle for their Poets Respond series on Groundhog Day (2/2), had it rejected that Saturday (2/6), submitted it to TDD the same day, had it accepted a few hours later, and it was posted that Sunday. (The following Sunday, I read it on the Rattlecast). Gotta love those quick turnarounds!
I also had three micro poems, "(yadu)," "Temperature," & "(winter haiku)" published on Twitter and Instagram by Nightingale & Sparrow (Feb. 18).
March
"Harmattan"
This poem was published in another quirky online journal I discovered last year: The Cabinet of Heed (Issue 45, March 25, 2021). It's about wind—a very common phenomenon in this part of Alaska—but with an African twist. You'll have to look it up and read the poem to see what I mean.
I also had two poems, "Cookbook" and "Maintenance," published in Verse-Virtual this month.
April
"Seesaws at U.S. border wall win design award"
This was a poem I wrote during a virtual write-in with Alaska Women Speak, which I read aloud, and was immediately encouraged to submit it to their next issue, "Borderlands" (Spring 2021). I had an idea in my head before the event, and then it just rolled out pretty much exactly as it was published. I might've submitted it to Poets Respond, but the news story on which it is based was too old according to Rattle's submission guidelines for that series. In any case, I'm pretty proud of the poem.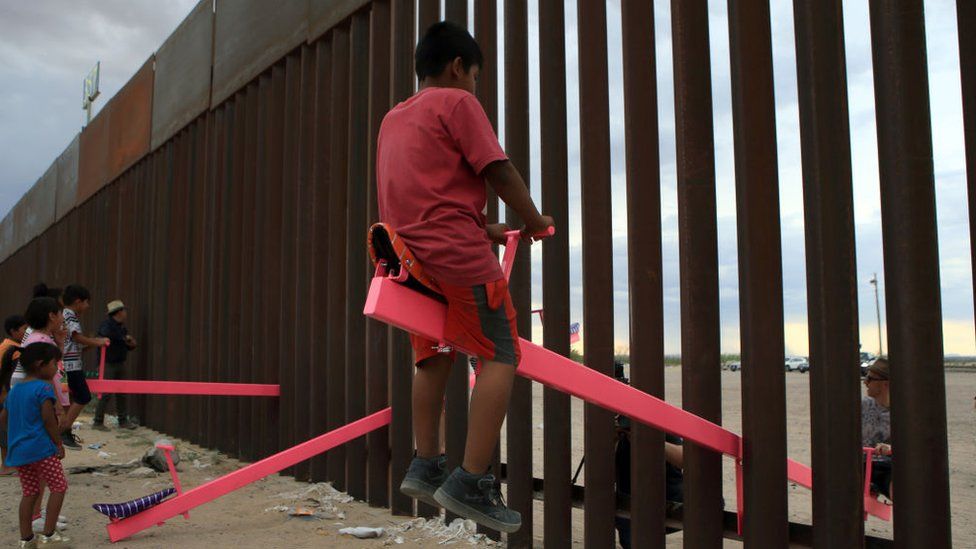 May
"The Gleaners"
This was a poem I wrote in response to a Rattle prompt, but not the usual Ekphrastic Challenge; the directive was to write a poem on any famous poem, and I chose this 19th century French one I had never seen before (but apparently there's at least one movie about it!). This formal piece was my second published in The Ekphrastic Review (May 11).
June
"Tessellation"
This summer was an especially trying season for me, but a great one for publication (correlation or causation? no comment). This was my first poem and second publication in The Nonconformist (June 13), which I had submitted to Rattle for the previous month's Ekphrastic Challenge. I couldn't be happier that it found a home in this moody online magazine, and Tim did read it on the Rattlecast.
I also got to see "Wild Bill" and three photos I took in Australia in print with the release of CIRQUE, (Vol. 11, No. 2) and enjoyed my first publication in Juke Joint (Issue 14) with "Mono No Aware" (another Rattle Ekphrastic Challenge reject).
July
"Nightshade," "Envy" & "Impression"
I was very happy to discover the monthly(ish) online magazine, Sparked, this year, as it pays $3 per acceptance and only takes rejects, specifically poems that were written in response to a prompt (like the ones provided by Rattle, 3 Elements Review, and Visual Verse. The three poems above were published in the July issue.
August
"Virgin Creek Falls, June 13, 2021"
This little poem was published in Make-A-Scene with a photo I took in the titular Girdwood location, and the only poem I published this month, as I was focused on PoPoFest for much of July and August.
September
"One Thing After Another"
Yet another new publication for me, this poem found a home in Visual Verse, along with about 80 others generated on the same prompt, pictured below. I did my best not to use any of the (uncommon) words other poets used in responding to this image!
After reading it on the Rattlecast, "Malacology" was also published this month, in Verse-Virtual.
October
"Haunted House"
October was one of a few slow months for submissions and acceptances, but I was glad to have this little Halloween-y poem published in Make-A-Scene for spooky season. Sadly (but unrelated), it also accompanied news of Hobo Jim's death 😦
November
"American Sentence," "Look Up" and "Gratification"
After several months of waiting, these three poems finally appeared online in Press Pause Press (Vol. 5), another new publication for me. They also produce print copies of the issues, so I'm excited to receive my copy (hopefully soon/before I go on vacation for Christmas Break).
I also had a golden shovel, "Insight," published in Verse-Virtual this month.
December
"Judgment"
What a way to end 2021: runner up for the Lorraine Cavallaro Poetry Prize and publication in The Lunch Break Zine (and I know I sound like a broken record here, but this was another online magazine I discovered this year). This poem was actually a response to another weekly Rattle prompt (I swear I get inspiration from places other than Rattle), to write a poem on an image from a Rorschach test. I'm pretty sure the one I chose was the one below, but the poem is obviously about something more significant than an ink blot (and if you don't like reading swear words, #sorrynotsorry for the last line; consider yourself warned).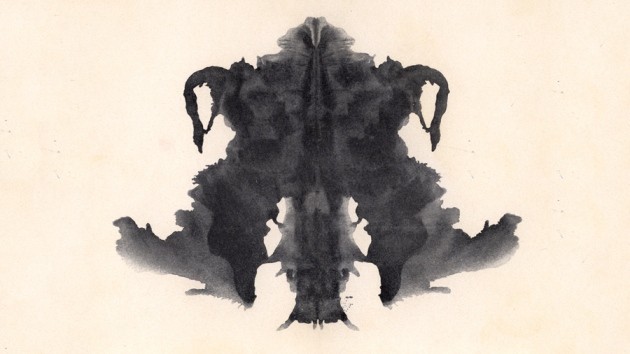 And that about wraps up 2021 in poems. I did also write some songs this fall (which you can listen to on my YouTube channel here) and will soon receive my first issue of The Poets' Touchstone as editor-in-chief. Here's to another productive year in 2022!